Ph.D., CEO, Accelerated Medical Diagnostics, Inc.; Professor, UC Davis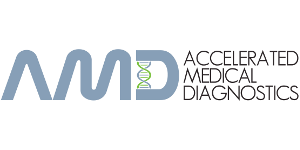 Biography
Paul Henderson's team is focused on exploiting the relationship between drug-DNA interactions and chemotherapy response for the development of predictive live cell functional tests for many cancer types. The underlying hypothesis is that the levels of drug-DNA binding of cytotoxic chemotherapy drugs in cancer cells is predictive of patient response. Accelerated Medical Diagnostics is using specialized mass spectrometry technology that can detect attomole or lower levels of drug-DNA "adducts" from in vitro drug exposures of a few hours or less—negating the need for lengthy cell culturing and greatly reducing the percentage of patient samples that are not useable. The effort is focused on acute myeloid leukemia (AML), owing to ease of biopsy and access to large numbers of viably cryopreserved clinically annotated primary AML cells. Ideally, the results of such tests will be combined with genomics data to allow patients and physicians to optimize treatment planning.
Clinical Dx Showcase: Accelerated Medical Diagnostics
Accelerated Medical Diagnostics is a drug testing service to help oncologists identify actionable treatment options for cancer patients.
Predicting Response To Induction Chemotherapy In AML
Accelerated Medical Diagnostics is developing tests to predict patient response to chemotherapy. The test involves exposing live cancer cells to small doses of chemotherapy agents followed by measurement of drug-target binding—a reliable marker of patient response for several cancers.