PHARMD, Professor, College of Pharmacy, University of Minnesota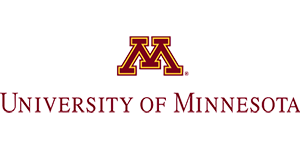 Biography
Dr. Jacobson is a Distinguished Professor and Associate Department Head in the Department of Experimental and Clinical Pharmacology in the College of Pharmacy, University of Minnesota and with a joint appointment in the Medical School's Division of Hematology, Oncology and Transplantation. She received her PharmD from the University of Nebraska and completed her residency training at the University of Michigan. She was faculty at the University of Michigan, College of Pharmacy and then joined the University of Minnesota in 1998. Jacobson is a clinical pharmacologist where her research focuses on the clinical pharmacology of immune suppressants and anticancer agents. Specifically she studies how genetic variation influences drug pharmacokinetics, pharmacodynamics, efficacy and toxicity. She directs the Institute of Personalized Medicine, is co-PI of the Minnesota Precision Medicine Collaborative, and is a member of the Masonic Cancer Center, University of Minnesota.
Talk
Pharmacogenomics of Organ Transplantation
This talk will cover the discoveries made in pharmacogenomics to improve the use of immunosuppression in organ transplantation. Over- and under-immunosuppression can lead to serious consequences and/or loss of graft. Pharmacogenomics is a means to deliver tailored immunosuppression.
Session Abstract – PMWC 2018 Michigan
Session Synopsis: Using pharmacogenomic data within the clinic is quickly becoming the standard of care for certain medication-gene pairs; and as research in pharmacogenomics continues to evolve, this data needs to be readily translated into clinic. Therefore, this session will outline some of this research and identify novel evidence based approaches being used to improve overall patient outcomes.