M.D., CEO, Rubius Therapeutics Inc.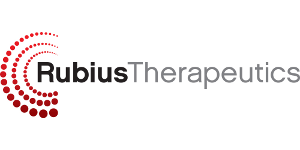 Biography
During Pablo's career as an oncologist and pharmaceutical executive, he has been committed to advancing treatments for people with cancer and other diseases. As CEO of Rubius Therapeutics, Pablo has strategic oversight of the business and is focused on advancing the company's vision of creating life-changing cellular medicines. Pablo most recently served as President and CEO of Tizona Therapeutics, a biotech company focused on developing cancer immunotherapies. Prior to Tizona, he served as President of Onyx Pharmaceuticals, where he had global strategic oversight and accountability of the business from early product development to commercialization. Previously, he was SVP and Global Head of Clinical Development at Novartis Oncology, where he was responsible for all clinical development activities for the oncology pipeline. Previously, he was CMO for Allos Therapeutics and OSI Pharmaceuticals. Pablo completed his training in hematology and oncology and in stem cell transplantation.
Emerging Therapeutics Showcase: Rubius Therapeutics Inc.
Rubius Therapeutics is leading the way into a new era of cellular medicine by engineering red blood cells into medicines to treat a range of diseases.
A New Era in Cellular Medicine
Red blood cells are not just for carrying oxygen. Rubius Therapeutics is transforming red blood cells into medicines to provide missing enzymes for people living with enzymatic disorders, kill tumors in cancer and regulate the immune system in autoimmune diseases.