Ph.D., Director, Englander Institute for Precision Medicine; Associate Director, Institute for Computational Biomedicine; Co-Assistant Dean for Scientific Computing; Co-Leader, Genetics, Epigenetics and Systems Biology Program, Meyer Cancer Center, Weill Cornell Medicine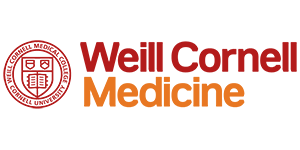 Biography
I direct the Englander Institute for Precision Medicine, an Institute that focuses on using genomics and informatics to make medicine more individualized. My research group and I combine Big Data with experimentation and genomic profiling to accelerate the discovery of cancer cures. In cancers, we are elucidating the patterns of aberrant pathway activities, rewiring of regulatory networks and cancer mutations that have occurred in cancer cells. We are also trying to understand how tumors evolve at the genomic and epigenomic level. We use high-throughput sequencing (ChIP-seq, RNA-seq, bisulfite conversion followed by sequencing – specifically RRBS-, ATAC-seq, exome capture and sequencing, single cell RNAseq using DropSeq) to decipher epigenetic mechanisms and regulatory networks at play in malignant cells and study how they affect gene expression. Our research has led to the development of the first New York State approved whole exome sequencing test for oncology, which is now used routinely on patients treated at Weill Cornell Medicine/NewYork Presbyterian Hospital. I have had the privilege to mentor over 15 wonderful Weill Cornell graduate students and postdoctoral fellows. I have also enjoyed many productive collaborations with my Weill Cornell colleagues over the years and look forward to many more.
Talk
Outcomes and Reimbursements in Precision Medicine – Two Sides of the Same Coin
We will review the economics of NGS testing, the mechanisms of billing and status of insurance coverage for clinical NGS testing and targeted therapies for cancer. Enhanced and more systematic reimbursement will require standardization and better understanding of precision medicine outcomes, which few studies have sought to assess so far.