CEO, iNDX Technology, Inc.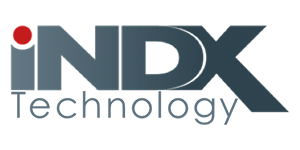 Biography
Mr. Mohan Uttarwar is the Founder of iNDX Technology, Inc. and serves as its Chief Executive Officer. Mr. Uttarwar serves as the Chief Strategy Advisor of Core Diagnostics Private Limited. He served as Chief Strategy Officer of BioImagene, Inc. since October 6, 2008 and its President. He was responsible for BioImagene Inc.'s strategic direction and day-to-day operations. Mr. Uttarwar has more than 25+ years of experience as a high-tech executive and entrepreneur. Mr. Uttarwar served as Chief Executive Officer of BioImagene Inc. until October 10, 2008. Prior to Co-Founding BioImagene in 2003, he Co-founded Roamware Inc. and also founded and served as President of SoftPlus. Prior to that, he Co-founded and served as President and Chief Executive Officer of Digital Tools Inc. Before Digital Tools, he held various software development and management positions at Hewlett Packard and Intel. He served as Vice Chairman and Member of the Board of Directors of Roamware Inc. He served as a Director of BioImagene, Inc. He has participated in several executive management programs at Stanford University and is a Charter Member of TiE (The Indus Entrepreneurs). He is on the board of several non-profit organizations such as IDE: a leading non-profit devoted to the eradication of rural poverty worldwide, Drev: design revolution for the other 90% and DPA: Digital Pathology Association. Mr. Uttarwar earned a Master's Degree of Science in Computer Science from the Florida Institute of Technology and a Master's Degree of Science in Electrical Engineering from Bombay University in Mumbai. He attended Management Program at Stanford University.
AI & Data Sciences Showcase: iNDX Technology, Inc.
Company software company focused on provides an informatics solution to companies involved in clinical and translational research for Immuno-Oncology.
iCore- Smart Management Of Clinical Trial Data And Analysis
Icore is the faster, cheaper and smarter way of analyzing, aggregating and visualizing the data. Icore simplifies major bottlenecks of current research scenario from sample tracking to data analytics and biomarker development.