MBA, Founder and CEO, LeanTaaS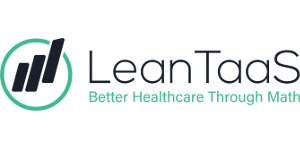 Biography
Widely recognized as an expert in lean principles, Mohan spent 18 years at McKinsey & Company (including 6 years as Senior Partner/Director), where he co-created the lean service operations practice, ran the North American lean manufacturing and service operations practices and the Asia-Pacific operations practice. He has helped numerous Fortune 500 companies drive operational efficiency with lean practices. As the founder and CEO of LeanTaaS, Mohan has worked closely with dozens of leading healthcare institutions including Stanford Health Care, UCHealth, UCSF, New-York Presbyterian and more digitally transform core operational processes.
AI & Data Sciences Showcase: LeanTaaS
LeanTaaS uses lean principles, machine learning, and predictive analytics to digitally transform core operational processes in healthcare.
Using Lean + Predictive Analytics to Transform Hospital Operations
This session will demonstrate the specific shortcomings in the current methods of managing expensive assets and will describe tangible actions that can help unlock tens of millions of dollars in annual value by improving the operational performance within each health system.