M.D., MPH, FACP, VP, Strategic Data and Digital, US Oncology, Novartis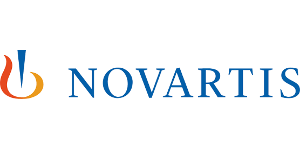 Biography
Mary Margaret ("Mimi") Huizinga, MD MPH FACP, is the Vice President, Strategic Data and Digital for US Oncology at Novartis. Dr. Huizinga leads the digital and data strategies and supports the broader digital, data and real world evidence needs for US Oncology. In addition, she oversees the generation and dissemination of value evidence at Novartis through the work of the HEOR (health economics and outcomes research) team. Prior to joining Novartis, Dr. Huizinga was the Chief Health Information Officer at Premier, Inc., ensuring that Premier's products and services met the evolving needs of healthcare systems. She led Premier's Applied Science division and oversaw a collaborative of over 40 integrated delivery networks that were participating in alternative payment models. She led the development of a benchmarking approach that helped systems prioritize efforts to achieve success in these programs. Dr. Huizinga was a core faculty in three of CMS's learning action networks for Pioneer ACOs, Next Generation ACOs and ESCOs (ESRD Seamless Care Organization). She was a member of various National Quality Forum (NQF) and PCPI committees. Dr. Huizinga received a Doctor of Medicine and a Master of Public Health in Epidemiology from Vanderbilt University School of Medicine in Nashville, TN. Dr. Huizinga completed a fellowship in Quality Improvement at the VA hospital in Nashville. She is a board-certified internist, a Fellow of the American College of Physicians and a part-time Assistant Professor of Medicine at The Johns Hopkins University School of Medicine.
Session Abstract – PMWC 2019 Silicon Valley
Session Synopsis: Traditionally, the majority of evidence regarding the benefits and risks of cancer treatments is derived from clinical trial populations. However, the vast majority of cancer patients receive treatment outside the context of clinical trials. There is tremendous motivation to evaluate the benefits and risks of cancer treatments delivered in the context of "real world" care. Real-world evidence (RWE) is typically defined as treatment that is not delivered in accordance with an investigational protocol and therefore lacks clearly specified endpoints and assessment intervals for determining benefit. This session will cover opportunities and challenges in using real-world evidence to inform clinical decision making in cancer. The session will review opportunities and challenges in defining real world endpoints and the development of methods and analytical tools capable of generating insights from RWD.