M.D., Medical Liaison, uBiome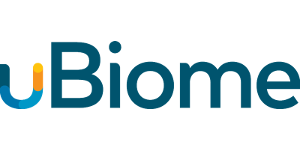 Biography
Mike Hoaglin, MD is a practicing physician passionate about clinical applications of microbiome sequencing. Dr. Hoaglin works on the Medical Affairs team at uBiome, the leading microbial genomics company. He forges clinical research partnerships with academic medical centers and helps clinicians integrate microbiome testing such as SmartGut and SmartJane into clinical practice. His research focuses on the clinical outcomes of patients and clinicians utilizing microbiome testing. Dr. Hoaglin earned his medical degree from the Perelman School of Medicine at the University of Pennsylvania, with residency training at both The Brooklyn Hospital Center and Duke University Medical Center. He is a graduate of Northwestern University with dual degrees in biomedical engineering and electrical engineering.
Microbial Profiling Showcase: uBiome
uBiome is the leading microbial genomics company with a mission to advance the science of the microbiome and create useful products for people.
Precision Medicine by Way of the Microbiome
What does your gut microbiome say about the rest of you?