Ph.D., CSO, OX2 Therapeutics and Assistant Professor, University of Minnesota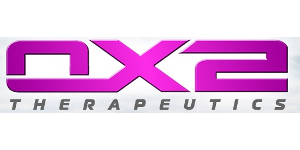 Biography
Dr. Olin is an Assistant Professor in the Department of Pediatrics, Division of Hematology/Oncology. Dr. Olin graduated from the University of Minnesota, Duluth, in 1995 with a BS in biochemistry and Hydrogeology, a BA in chemistry. After graduating, he worked in industry for 5 years before returning to the U of M to complete his PhD in Veterinary Medicine (Infectious Disease) in 2005. From 2006-2008 Dr. Olin did a postdoctoral fellowship studying the effects of opioids on tuberculosis meningitis, and from 2008-2011 he did a second post doctoral fellowship in brain tumor immunotherapy. Dr. Olin joined the Department of Pediatrics Faculty as an Assistant Professor in 2011. In 2016, Dr. Olin opened a pharmaceutical company OX2 Therapeutics, to raise capital allowing him to develop and test his novel CD200 inhibitor.
Immunotherapy Showcase: OX2 Therapeutics
OX2 Therapeutics was established in 2016 in order to make a transformative impact in the treatment of Primary Brain Tumors.
Targeting The CD200 Immune Checkpoint For Cancer Immunotherapy
OX2 Therapeutics discovered the molecular connection between the CD200, PD-1 and CTLA4 check-points. We demonstrated our CD200 peptide ligand induced cytokine production and up-regulates CD80/86 and MHC-II. In addition, the CD200-ligand overpowered CD200 and PD-L1 immunosuppression, downregulated PD-1 on antigen-presenting and T-cells and down-regulated PD-L1 on antigen-presenting cells inhibiting CTLA4 upregulation.