Ph.D., CEO and President, GeneCentric Therapeutics, Inc.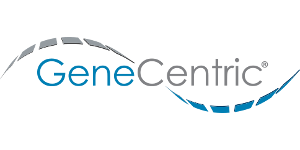 Biography
Dr. Milburn serves as CEO and President at GeneCentric, joining the company in 2018 as Chief Scientific Officer. Prior to joining GeneCentric, Dr. Milburn was the CSO at Metabolon since 2005. He has also held senior executive positions at Sirtris Pharmaceuticals, Plexxikon, and GlaxoWellcome. He received his PhD in Biophysical Chemistry from the University of California at Berkeley and was a post-doctoral research fellow at Harvard Medical School. Dr. Milburn's research focuses on bringing new technologies such as scaffold-based drug design, metabolomics, and gene signatures to drug discovery and development.
Clinical Dx Showcase: GeneCentric Therapeutics, Inc.
GeneCentric Therapeutics is applying proprietary RNA-based technology to identify drug responder populations enabling precision cancer drugs.
Delivering Greater Precision To Cancer Drugs
GeneCentric approach yields high-resolution cancer subtypes with the potential to function as precision biomarkers for susceptibility to immune-based, targeted and other cancer therapies. We commercialize our technology through strategic collaborations with pharmaceutical and biotech companies.