Research Assistant Professor of Internal Medicine, Assistant Professor of Chemistry, University of Michigan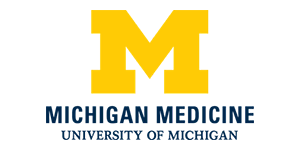 Biography
Dr. Soellner is a Research Assistant Professor of Internal Medicine and Assistant Professor of Chemistry with expertise in medicinal chemistry, cancer cell biology, cancer drug screening, and drug discovery. The Soellner laboratory is devoted to the study of protein kinases implicated in disease. Specifically, we aim to develop novel kinase inhibitors and use these inhibitors to understand the oncogenic mechanisms of kinases in cancer. Specifically, the Soellner laboratory works on fundamental and applied approaches to: (a) Identify mechanisms that modulate kinase conformation, (b) Explore stabilizing kinase conformations with small molecules, and (c) Utilize these finding to generate selective inhibitors that can stabilize a particular protein conformations for improved signaling inhibition.
Talk
Clinical and Research Tools Showcase: Integrated Biomarker Discovery and Patient Drug Sensitivity for Precision Oncology
Clinical development of a targeted therapeutic greatly benefits from being able to predict and then select patients who will respond to treatment. We have developed methodology to identify the pathways that can predict response or resistance to targeted therapies for TNBC. Using the detailed biomarker and resistance pathway information, we can design optimal combination strategies to prevent early resistance and test their validity in independent in vivo experiments.