MBA, Associate Director of NGS Strategy, QIAGEN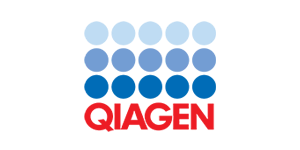 Biography
Mary Napier is passionate about commercializing products that relate to genomic information and changing the way doctors diagnose patients, scientists make discoveries. For the past ten years, I have had the pleasure of working at QIAGEN, Agilent, Affymetrix and Genentech. Currently she is the Associate Director of NGS strategy at QIAGEN. In this role she provides strategic commercial direction to the genotyping and integrated genomics products. Her focus is immune-oncology and high sensitivity sequencing. She has participated in several consortia including SEQC2 and Friends of Cancer Research. She received her MBA from the University of Chicago in finance and entrepreneurship. She was a PhD student at Cambridge University's Wellcome Trust/Cancer Research UK Gurdon Institute of Cancer and Developmental Biology. In addition she has an MS in Biotechnology from Northwestern University and a BS in Botany from the University of Wisconsin-Madison.
Genomic Profiling Showcase: QIAGEN
QIAGEN is a provider of sample and assay technologies for molecular diagnostics, applied testing, academic and pharmaceutical research.
TMB In Immune-oncology A Case When 1 Gene : 1 Drug Is Not Enough
Currently, less than 10% of patients respond to immune therapies. Can NGS stratification using tumor mutational burden and immune profiling be the answer? QIAGEN customer case examples from The Friends of Cancer Research are discussed.