Ph.D., Vice President Research & Development, Caris Life Sciences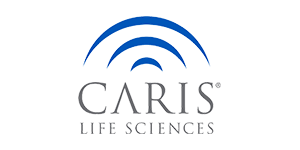 Biography
Dr. Miglarese joined Caris Life Sciences as Vice President, Research & Development in August 2015 and recently took on the additional role of leading the clinical testing lab as Vice President, Research, Development and Clinical Science. Prior to joining Caris, Dr. Miglarese founded OncoNex Consulting LLC and served as an advisor and interim Chief Scientific Officer for Cielo Therapeutics. Before that, he held various positions in the BioPharma sector including Chief Scientific Officer at GeneCentric Diagnostics, Vice President of Oncology Translational and Clinical Science at OSI/Astellas, Assistant Director of Translational Research at Array BioPharma and Section Head in the Department of Cancer Research at Bayer HealthCare Pharmaceuticals. Dr. Miglarese received his BS in Biology from Virginia Tech and earned his PhD from the Department of Microbiology and Immunology at the University of Virginia. He continued his post-doctoral training at Pfizer Central Research and in the Department of Dermatology at Yale University School of Medicine.
Immunotherapy Showcase: Caris Life Sciences
Caris Life Sciences was founded because of an idea – that personalized and precise information can improve healthcare for everyone. As an innovative biotechnology company, we're actively working to fulfill the promise of precision medicine through our unique and transformative platforms to help patients with cancer and other complex diseases.