President and CEO, The Muscular Dystrophy Association (MDA)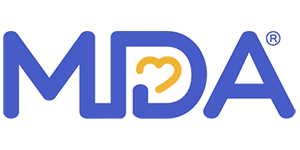 Biography
Lynn is the President and CEO of the Muscular Dystrophy Association (MDA), the leader in the fight against muscular dystrophy and ALS through its funding of research, clinical care, support service, and education. Lynn has a hands-on appreciation for patient care, and she has considerable executive experience and expertise in the fields of pharmacology, medical and clinical education and digital marketing. Prior to her arrival at MDA, Lynn was the CEO of ghg | greyhealth group for nearly 23 years and is credited with creating, building and acquiring companies — specifically, nine acquisitions — to grow ghg's global footprint. While at ghg, Vos led global expansion and diversification strategies and within two years grew the company from a small, domestic professional player into an award-winning global enterprise with fully integrated, multi-channel offerings. She is a recognized thought leader in the industry with published white papers and articles outlining new, successful approaches to health care technology and communication.
Talk
Clinical and Research Tools Showcase: The Muscular Dystrophy Association (MDA) and IQVIA Team Up to Improve Drug Development and Patient Outcomes in Neuromuscular Diseases – Part 1
Lynn O'Connor Vos will describe how MDA is advancing the promise of personalized medicine by fostering cross-sector collaborations with both the academic and private sectors. Two major areas of focus for MOVR will be clinical care and drug development, with specific emphasis on benchmarking quality of care, safety and effectiveness of new treatments, natural history of disease, and genotype-phenotype correlation.