Market Leader for Cognitive Solutions – Life Sciences for Watson Health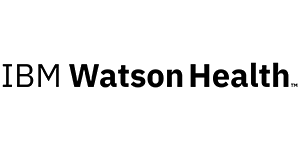 Biography
Louisa Roberts is the Market Leader for Cognitive Solutions – Life Sciences for Watson Health. She works with Pharma / Biotech clients to identify areas where Watson's cognitive computing capabilities and advanced analytics can be applied to solve complex problems and realize business value. Louisa has focused her career in pharma, both in house at AstraZeneca and GSK and as an external consultant with IBM Global Business Services and IDEA Pharma. Louisa has defined strategy and improved decision making in all business critical functions, including R&D, Manufacturing, New Product Development, Marketing, Managed Markets and Sales. Today Louisa helping clients harness the power of Watson to accelerate discovery, transform clinical trials, conduct next generation pharmacovigilance, reimagine commercial operations and engage with customers in new ways. Louisa has published a number of Point of View, Journal Articles and Blogs and speaks regularly on her practical experience with cognitive computing and business impact.
Talk
AI and Data Sciences Showcase: Applications of AI in Drug Discovery
With millions of scientific research articles published each year, innovation in the life sciences suffers from knowledge waste and lack of knowledge integration. IBM Watson for Drug Discovery addresses this issue by mining large corpuses of literature and data to help scientists accelerate biomedical research. Using advanced analytics and machine learning, the platform can also predict novel relationships, as demonstrated through our recent work with Barrow Neurological in ALS disease, and Pfizer in immuno-oncology, among many projects.