Healthcare Chief Data Officer, Sirius Computer Solutions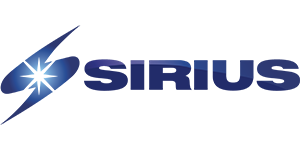 Biography
Lee Pierce, BS, MIS, is the Healthcare Chief Data Officer for Sirius. Lee was the chief data officer at Intermountain Healthcare for 5 years, and was involved leading and building data and analytics capabilities at Intermountain for over 20 years. He has been accountable for the development of Intermountain's data and analytics strategy, infrastructure, data governance efforts, business intelligence development, and coordination of analytics and data science services throughout the Intermountain enterprise. Lee has over 22 years of experience in healthcare IT, specializing in organizing enterprise efforts to leverage data as an enterprise asset to by developing data and analytics strategy and competencies. Previous to his current assignment, Lee was the Assistant Vice President of BI and Analytics, Director of Intermountain's Enterprise Data Warehouse, as well as many years as a data warehouse developer creating analytic solutions for clinical quality improvement initiatives. Lee has frequently consulted with other healthcare organizations on data and analytics. Lee is the previous chairman and incorporator of the Healthcare Data and Analytics Association (HDAA), a national non-profit organization with 300+ member healthcare organizations and over 2000 individual data and analytics professionals, which exists to provide collaboration opportunities for healthcare data and analytics leaders and practitioners. Lee received a Bachelor's of Science from Brigham Young University, and a Master's Degree in Information Systems Management from Utah State University.
Session Abstract – PMWC 2020 Silicon Valley
Session Synopsis: The value of data in healthcare is undeniable and realized when raw information is successfully converted into knowledge that changes clinical practice. To drive value improvements and ensure that the right patient receives the right care requires the right data in combination with the right data analytics. This session will cover various aspects and challenges of data science in hospitals and health systems that drive healthcare with better outcomes.