Session Abstract – PMWC 2020 Silicon Valley
Session Synopsis: The value of data in healthcare is undeniable and realized when raw information is successfully converted into knowledge that changes clinical practice. To drive value improvements and ensure that the right patient receives the right care requires the right data in combination with the right data analytics. This session will cover various aspects and challenges of data science in hospitals and health systems that drive healthcare with better outcomes.
Ph.D., Vice President, Global Medical Epidemiology & Big Data Analysis, Pfizer Inc.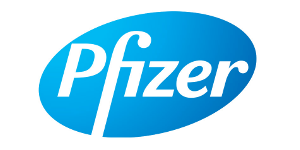 Biography
Christopher P. Boone has a career-long history as a dynamic, innovative thought leader and a public voice on the power of real-world data and health informatics and its ability to radically transform the U.S. health care delivery system from a healthcare quality and clinical research perspective. Boone currently serves as the Vice President and Global Medical Epidemiology and Big Data Analysis Lead at Pfizer, an adjunct professor at the New York University's Robert F. Wagner Graduate School of Public Service, an active board member of several influential organizations, and a co-founder of a few start-up companies. Most recently, he served as the Vice President of Real-World Data & Analytics at Pfizer. Boone has been recognized as a 2019 Top 100 Innovator in Data & Analytics, a 2018 Emerging Pharma Leader by Pharmaceutical Executive, and a 2017 Top 40 Under 40 in Minority Health Honoree by the National Minority Quality Forum.
Talk
Big Data Analytics Matters In Big Pharma
As costs soar and patients wait, forward-looking pharmaceutical companies are exploring new approaches to developing drugs faster and with value in mind. Dr. Boone will explore the use of advanced analytical methods with real-world evidence for regulatory and clinical decision-making that create business value and impact.
M.D., Ph.D, MPH, Founding Director, Clalit Research Institute; Director of Innovation, Clalit Health Services, Israel; Public Health Professor, Faculty of Health Sciences Ben-Gurion University of the Negev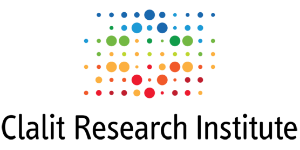 Biography
In Prof. Ran Balicer roles, he is responsible for strategic planning of novel organization-wide interventions for improving healthcare quality, reducing disparities and increasing effectiveness. These include the introduction of innovative data-driven tools into practice – predictive modeling, real-life effectiveness studies, decision support tools and proactive care models. Prof Balicer also serves as a Full Professor and as Track Director in the MPH program at the Ben-Gurion University, Israel. His research is focused on the study of extensive clinical databases in care provision and policymaking, health systems integrated care, and quality management. Prof. Balicer serves as Chair of the Israeli Society for Quality in Healthcare and as an Advisor to Israeli Ministry of Health. He also serves as a Board Member of the International Foundation for Integrated Care (IFIC) and of the European Federation of Medical Informatics (EFMI). Prof. Balicer serves in senior advisory groups to the World Health Organization (WHO) Regional Office for Europe, and is involved in projects focusing on chronic diseases monitoring, prevention and control, and healthcare systems redesign.
Ph.D., Executive Director & CTO, Institution for Computational Health Sciences, UCSF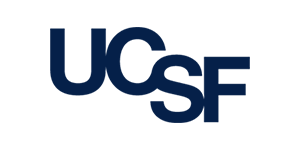 Biography
Sharat Israni previously was Executive Director, Data Science, at Stanford Medicine. A long-serving Technology executive, Sharat's teams pioneered the use of "Big Data." He served as VP of Data at Yahoo! (1999-2008) and Intuit (2010-13), which pioneered "Big" Data Science to re-invent their products. He led Digital Media systems for broadcast/interactive TV at Silicon Graphics; and Data teams at IBM and HP. Sharat has been PI for NSF, NIH and RCUK workshops on Data Science topics in Biomedicine.
Talk
A Next-Gen Research Computing Capability
With the advent of AI and full knowledge-based inquiry, biomedical and health researchers are seeing a chasm between their existing and needed computing capabilities. Bridging this chasm needs some paradigm shifts. We describe some key elements of UCSF's next-gen capabilities, and illustrate their value in Imaging Sciences.
Ph.D., Vice Chair of Research, Radiology, UCSF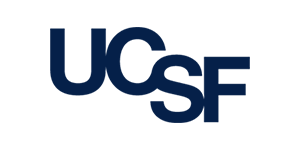 Biography
Sharmila Majumdar's research work on imaging, particularly magnetic resonance and development of image processing and analysis tools, has been focused in the areas of osteoporosis, osteoarthritis, orthopedic imaging, and lower back pain. Her more recent focus has been on artificial intelligence applied to biomedical imaging. Her research is supported by grants from the NIH and corporate entities, and is diverse – ranging from technical development to clinical trials. She was selected as a fellow of the American Institute of Medical and Biological Engineers in 2004 and a fellow of the International Society of Magnetic Resonance in Medicine in 2008. In 2007, the UCSF Haile T. Debas Academy of Medical Educators at UCSF awarded her the "Excellence in Direct Teaching and/or Excellence in Mentoring and Advising Award". She was awarded the ISMRM Gold medal in 2016. She has published extensively in highly regarded journals and serves as a reviewer and on the Editorial Board of multiple scientific journals.
Healthcare Chief Data Officer, Sirius Computer Solutions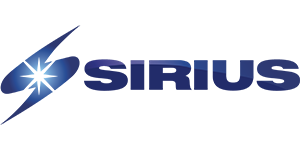 Biography
Lee Pierce, BS, MIS, is the Healthcare Chief Data Officer for Sirius. Lee was the chief data officer at Intermountain Healthcare for 5 years, and was involved leading and building data and analytics capabilities at Intermountain for over 20 years. He has been accountable for the development of Intermountain's data and analytics strategy, infrastructure, data governance efforts, business intelligence development, and coordination of analytics and data science services throughout the Intermountain enterprise. Lee has over 22 years of experience in healthcare IT, specializing in organizing enterprise efforts to leverage data as an enterprise asset to by developing data and analytics strategy and competencies. Previous to his current assignment, Lee was the Assistant Vice President of BI and Analytics, Director of Intermountain's Enterprise Data Warehouse, as well as many years as a data warehouse developer creating analytic solutions for clinical quality improvement initiatives. Lee has frequently consulted with other healthcare organizations on data and analytics. Lee is the previous chairman and incorporator of the Healthcare Data and Analytics Association (HDAA), a national non-profit organization with 300+ member healthcare organizations and over 2000 individual data and analytics professionals, which exists to provide collaboration opportunities for healthcare data and analytics leaders and practitioners. Lee received a Bachelor's of Science from Brigham Young University, and a Master's Degree in Information Systems Management from Utah State University.