M.D., Professor in Cancer Biology, UCSF Helen Diller Family Comprehensive Cancer Center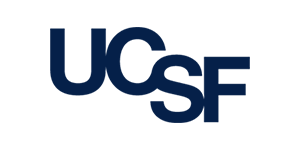 Biography
Dr. Lawrence Fong is a physician-scientist who directs both a translational research program and an NIH funded research lab. He has focused on cancer immunotherapy for over 20 years and has been involved in both pre-clinical and clinical studies of FDA-approved immunotherapies including sipuleucel-T and immune checkpoint inhibitors. Dr. Fong's research focuses on understanding the ways by which immunotherapies can lead clinical responses and well as treatment-induced side effects. This work includes tracking antigen-specific T cell responses in both pre-clinical models as well as treated cancer patients as well as developing biomarkers that are associated with clinical outcomes. The Cancer Immunotherapy Program that he directs performs early phase and complex clinical trials across different disease indications. This program also includes a translational laboratory that performs mechanistic studies on samples derived from patients undergoing treatment.
Session Abstract – PMWC 2019 Silicon Valley
Session Synopsis: T cells play a critical role in cancer immunity as evidenced by their presence in resected tumor samples derived from long-surviving patients, and impressive clinical responses to various immunotherapies that reinvigorate them. Indeed, tumors can upregulate a wide array of defense mechanisms, both direct and indirect, to suppress the ability of T cells to reach the tumor and mount curative responses upon infiltration.