M.S. Bioinformatics, Product Manager, Informatics, iNDx Technology, Inc., U.S.A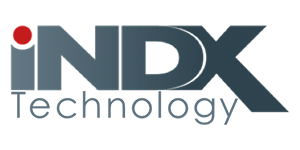 Biography
Krithika Srinivasan, MS Bioinformatics has around eight years of experience as Senior Bioinformatics analyst developing analysis pipelines for genomics data in field of Oncology. Currently, she is the Product Manager at iNDx Technology, responsible for designing a smart and scalable informatics platform to navigate through siloed datasets in immune-oncology space. This enables integration and interrogation across clinical studies and assays to provide a unified solution. The platform is also cloud compatible which allows for development of scalable analysis pipelines. The data visualizations provide an interactive and efficient way in retrieving relevant clinical information about the studies. Before joining index Technology, Krithika worked for large pharma clients for analysis of epigenetic datasets (ChIPSeq and MethylSeq) and developed end-to-end pipelines along with applications which integrates assay results with public data from COSMIC and CCLE.
Talk
Clinical Dx Showcase: iCore: Leveraging Google Cloud Platform to Optimize Translational Research in Cancer Immunotherapy
iCore, as an enterprise dashboard provides an end-to- end solution for clinical trial management. It leverages cloud platform to organize, aggregate and analyze the data. Its scalable and flexible architecture provides the user with the choice of programming frameworks, analytics pipelines with support for machine learning and AI. The value proposition of iCore is to address the problem of siloed data. It simplifies major bottlenecks by providing a single study and patient view along with the ability to interrogate across disparate datasets to gain better insights leading to better decision making.