B.S., M.B.A, CEO, YouScript, Inc.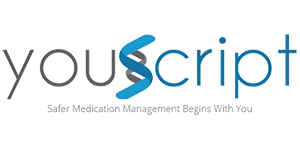 Biography
Kristine Ashcraft, B.S., MBA is a molecular biologist by training and is CEO of YouScript Inc, a recent spin-out from Genelex Corporation. She has worked in the precision medicine space since 2000. Kristine has authored multiple publications on the clinical and economic benefits of pharmacogenomic testing including one lauded as one of the most influential publications of 2015 at a recent AMIA meeting. She has been interviewed by numerous media outlets including the New York Times, the Wall Street Journal, and NBC Nightly News and has spoken at SXSW, ASHG, and numerous Precision Medicine Conferences. She is committed to being a catalyst in the adoption of precision medicine.
Talk
Clinical and Research Tools Showcase: Integration and Outcomes: Shifting Precision Medicine from the Future to Now
Many in healthcare today consider precision medicine and pharmacogenomics something that will be of benefit in the future, especially outside of oncology. Healthcare systems are juggling multiple implementations and making major process changes to address the shift to value-based care. All this with a careful eye on the associated and constantly evolving regulatory and quality initiatives. The only way to rise above the noise is to provide proven clinical and financial benefits AND answer the key questions – who do we test and how do we act on it – within the clinical workflow. See new research that puts pharmacogenetics on the priority list in a value-based world, and learn how cumulative and gene-based interaction risk is being identified and managed in the EHR.