M.D., Vice President of Early Phase Development and Immuno-oncology, Eli Lilly and Company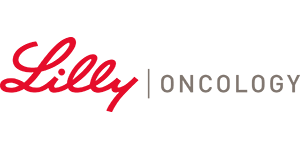 Biography
Kimberly Blackwell is the Vice President of Early Phase Development and Immuno-oncology at Lilly Oncology. A graduate of Mayo Clinic Medical School, Dr. Blackwell was Professor of Medicine and Assistant Professor of Radiation Oncology at Duke University Medical Center. She has played a major role in developing therapies that represent revolutionary non-chemotherapy based approaches for treating breast cancer. Her clinical and research interests include various topics in breast cancer including endocrine therapy, novel HER2 therapies, breast cancer vaccines, and other experimental therapeutics. She has studied and served as the principal investigator on studies that led to regulatory approval of four cancer agents, including the first biosimilar treatment for cancer in the United States. Due to her leadership, she has received numerous awards, including the Duke University Distinguished Alumni in 2015 and TIME Magazine's 100 Most Influential People in the World in 2013. Additionally, Dr. Blackwell is a recipient of the Young Investigator Award in breast cancer from the National Cancer Institute Specialized Program of Research Excellence and the Joseph Greenfield Award for Mentorship of Clinical Research.
Session Abstract – PMWC 2019 Silicon Valley
Session Synopsis: Carl June is a pioneer in precision medicine and immunotherapy of human immunodeficiency virus and cancer. He was the driving force behind the first FDA approved gene therapy – Kymriah, a chimeric antigen receptor (CAR) T cells to treat B-cell acute lymphoblastic leukemia. This session will review the key conceptual and technical challenges that had to be overcome to make the CAT-T therapy a reality, and an insight what the next generation of immune therapies will look like for cancer.