Ph.D., Head of Artificial Intelligence, Genentech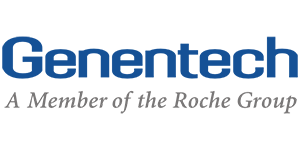 Biography
Kim has been involved in large scale machine learning and medical informatics initiatives for over 15 years, over a range of ventures from computational drug design to disease risk prediction. He is currently the Head of the Artificial Intelligence group for Genentech, Early Clinical Development. Recently, he served as founder and Chief Data Scientist at Lumiata, a predictive health analytics company. Kim received degrees from the University of Adelaide (Science and Medicine), and a PhD from the University of Melbourne (Australia) He was a Peter Doherty fellow and received postdoctoral training at the University of Cambridge, and Stanford University (Dr Vijay Pande). He then held leadership and consulting roles in the pharmaceutical and medical informatics industry. Kim began his industry career at Vertex Pharmaceuticals (Pat Walters) Following this, Kim worked as the founding team for Discovery Engine (acquired by Twitter in 2009) and health informatics at Gliimpse (acquired by Apple in 2017). Kim currently serves on the board of OpenEye Scientific Inc.
Session Abstract – PMWC 2019 Silicon Valley
Session Synopsis: The pharmaceutical industry is applying Active Learning in various areas which includes the integration of experiment and computational modeling, automation, big data analytics, and informatics. This session will focus on pharma preparations and applications of AI and Machine Learning across drug discovery and development – various examples will demonstrate how pharma is harnessing the opportunity of large data sets to predict and improve human translation in clinical studies.