PHARMD, Parkinsons Patient/ Davis Phinney Foundation Board Member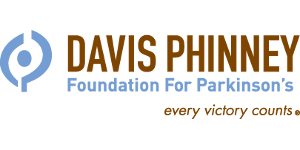 Biography
9 years ago, at the age of 48, I was diagnosed with Young Onset Parkinson's Disease. After recovering from the shock of this diagnosis, I opted to embrace my disease. Having been trained as a clinician (PharmD- U of Michigan 1986) and a 30 year executive in the biopharma industry, I approach my disease with a unique involvement and curiosity at multiple levels. To quote Michael J Fox, "when you've seen a Parkinson's patient, you've only seen one patient." The issue is that no two PD patients are exactly alike, and this poses a dilemma in treating our tribe according to traditional clinical paradigms. This is where personalized medicine (PM) comes in. In the course of my presentation, I will share how my involvement in PM as a patient will both help me and others with this disease.
Talk
My Personalized Journey with Young Onset Parkinson's Disease
This talk will cover the challenges of living with a multi symptom neurodegenerative disease where no two patients are alike. My attempts to treat and live well with Parkinson's Disease through both personal and macro initiatives in personalized medicine. This includes my involvement in next generation Deep Brain Stimulation(DBS) research and patient advisory work (Biomarker, Longitudinal Crowd sourcing) with Stanford Medical School and the Michael J Fox Foundation.
Session Abstract – PMWC 2018 Michigan
Session Synopsis: Using pharmacogenomic data within the clinic is quickly becoming the standard of care for certain medication-gene pairs; and as research in pharmacogenomics continues to evolve, this data needs to be readily translated into clinic. Therefore, this session will outline some of this research and identify novel evidence based approaches being used to improve overall patient outcomes.