Ph.D., DVM, Professor, Department of Surgery, School of Medicine, and Director, Mouse Biology Program, University of California, Davis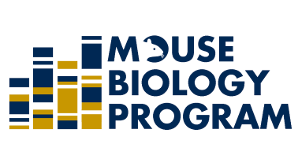 Biography
Dr. Lloyd is an expert in mouse biology and genetics, with specific training and expertise in production and phenotyping of next-generation animal models for functional analysis of patient-specific disease biomarkers and characteristics. He applies contemporary genome editing (CRISPR/Cas9) and phenotyping tools to conduct in vivo analysis to unveil pathophysiological mechanisms and accelerate diagnosis by differentiating causative from correlative factors of disease. He serves as Director of the UC Davis Mouse Biology Program (MBP), in which he oversee the development, manipulation, and study of transgenic and genetically-altered mutant mice as models of human disease and genetic variation. He also serves as Principal Investigator and Project Director of the Knockout Mouse Project (KOMP), the Mutant Mouse Regional Resource Center (MMRRC), the Mouse Metabolic Phenotyping Center (MMPC), and the Mouse Biology Shared Resource for the NCI-designated Comprehensive Cancer Center at UC Davis.
Emerging Therapeutics Showcase: University of California, Davis
The UC Davis Mouse Biology Program is an academic one-stop resource for the creation, testing, and care of mouse models of human biology and disease.
Functional Analysis of Disease-causing Genotype-phenotype Relationships
We are building a functional catalog of the mammalian genome by producing a knockout mouse for every protein-coding gene. The phenotyping data generated by this international project will provide the basis for discriminating pathogenic from benign genetic variants associated with human disease.