M.D., VP, Offering Development, IQVIA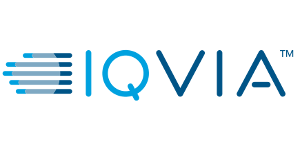 Biography
Dr. Park has been in healthcare for over 20 years and in big data for over 10 years. He currently leads Offering Development at IQVIA, the combined company from IMS Health and Quintiles, developing new products and services including IQVIA's new Genomic Real-World Data platform. Dr. Park led the initial Real-World Evidence (RWE) engagements for the pharmaceutical industry and has launched new businesses utilizing RWE for payers and providers. He has an MD from University of Southern California's Keck School of Medicine.
Clinical & Research Tools Showcase: IQVIA
IQVIA provides information, technology solutions, and contract research services using analytics and science to help healthcare stakeholders.
IQVIA: Building Global Genomics-Clinical Research Solutions
IQVIA is advancing precision medicine globally. Learn about how our technology enables the linking of genomic and clinical data assets and about our recent partnership with Genomics England to drive discoveries for clinical and life science applications.