MBChB, Founder, Mendel.ai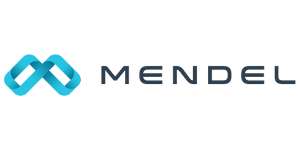 Biography
Karim is co-founder and CEO of Mendel.ai. an AI platform built to turbocharge oncology clinical research by rigorously examining every piece of EMR data. He received his MD and medical residency in Cairo, Egypt. Karim is an entrepreneur by spirit, his first company Kryptonworx led health tech in the MENA region with customers like Pfizer and Ministry of Health in UAE. Karim has also helped many companies in the field of medical image processing such as Sirona, Straumann and 3D Diagnostix. Losing both patience and too many patients, Galil was inspired to create an organized and artificially intelligent system to match those under his care with the best diagnostic and treatment methods available. At Mendel, Karim continues to innovate AI-powered solutions to real-world healthcare challenges.
AI and Data Sciences Showcase: Mendel
Turbocharging Clinical Research by using Machine Precision with Human Intuition.
The Future of AI and Clinical Trial Matching