National Account Director, Diagnostics, Pfizer, Inc.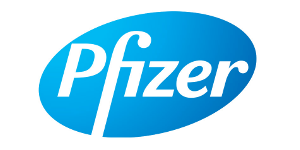 Biography
With over 23 years of experience in the lab industry, working for many large commercial labs in Management of Sales related roles, Julie joined Pfizer Oncology five years ago to provide subject matter expertise to their growing portfolio of therapies with companion diagnostic activities. With expansive background in pathology, technologies, platforms, reimbursement and regulatory matters, Julie has also become one of Pfizer Oncology's primary experts in data aggregation, purchase, and evaluation within the business unit in regards to biomarkers. Julie also serves on the Board of Directors for the California Clinical Lab Association as their previous president and now as the Secretary of the board. She is involved in many organizations such as Precision Medicine Coalition, and patient advocacy groups.
Session Abstract – PMWC 2019 Silicon Valley
Session Synopsis: Patient data curation and data access impacts clinical decision making, efficient patient treatment and potential downstream reimbursement. Proper data management and ana-lytical reporting can fulfill regulatory requirements impacting precision medicine pro-grams and enables healthcare providers to meet quality reporting requirements necessary in value-based reimbursement models.