Ph.D., President, Clinical NGS & Oncology Division (CSD), Thermo Fisher Scientific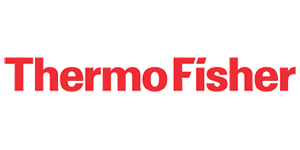 Biography
Joydeep Goswami and CSD have a mission to democratize the application of NGS across the clinical oncology, research, and reproductive health segments. In 2017, CSD launched the first ever NGS-based, IVD companion diagnostic, Oncomine Dx, simultaneously covering multiple drugs which is now approved in the US, Europe and Japan. Oncomine Dx has also secured private and public reimbursement coverage for the diagnostic in the US and Japan. CSD has also developed and launched a number of new assays and technologies focused on immune-oncology, liquid biopsy and reproductive health. Prior to his current role, Joydeep has held a number of leadership roles within Thermo Fisher, including VP/ GM of the Protein and Cell Analysis (PCA), President of Asia Pacific and Japan, Life Sciences Solutions, President of Life Technologies Japan, Vice President and General Manager of Primary and Stem Cell Systems and Vice President of Stem Cells and Regenerative Medicine. Before joining Life Technologies, Joydeep worked at McKinsey & Company, serving clients primarily in the pharmaceutical industry but also in the medical products, chemical, and technology industries in the U.S., Europe, Asia and Latin America.
Session Abstract – PMWC 2020 Silicon Valley
Session Synopsis: Revolutionary technologies, machines and applications, allow NGS to lead scientific advancement and reach the clinic. This momentum has increased in the past year. In this session, we will hear from several large NGS manufacturers, and process pipelines about their current goals, upcoming developments and what the future holds for their products.