Session Abstract – PMWC 2020 Silicon Valley
Session Synopsis: Revolutionary technologies, machines and applications, allow NGS to lead scientific advancement and reach the clinic. This momentum has increased in the past year. In this session, we will hear from several large NGS manufacturers, and process pipelines about their current goals, upcoming developments and what the future holds for their products.
Ph.D., Professor, Head of Genomics Intelligence Research Team, Tel Aviv University

Biography
Professor Noam Shomron is passionate about using basic science to advance better healthcare. Prof Shomron heads the Genomic Intelligence Research Laboratory at the Faculty of Medicine at Tel Aviv University, after training at MIT. He leads a multidisciplinary team of scientists: biologists, physicians, computer scientists and bioinformaticians. The team develops computational methods for parsing molecular and big-data in the bio-medical field using Artificial Intelligence, successfully publishing more than 150 scientific papers and applying for more than 30 patents. Shomron's aim is to deepen our understanding of diseases at an early stage, in order to translate information into clinical reality. Shomron is also the Editor of 'Deep Sequencing Data Analysis' (Springer); Director of 'Rare-Genomics' Israel (NPO); Academic Director of 'ScienceAbroad' (NPO); and, Co-founder and Chief Scientific Officer (CSO) of Variantyx which provides clinical interpretation of whole genome sequences.
Ph.D., President, Clinical NGS & Oncology Division (CSD), Thermo Fisher Scientific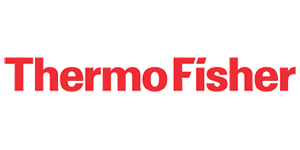 Biography
Joydeep Goswami and CSD have a mission to democratize the application of NGS across the clinical oncology, research, and reproductive health segments. In 2017, CSD launched the first ever NGS-based, IVD companion diagnostic, Oncomine Dx, simultaneously covering multiple drugs which is now approved in the US, Europe and Japan. Oncomine Dx has also secured private and public reimbursement coverage for the diagnostic in the US and Japan. CSD has also developed and launched a number of new assays and technologies focused on immune-oncology, liquid biopsy and reproductive health. Prior to his current role, Joydeep has held a number of leadership roles within Thermo Fisher, including VP/ GM of the Protein and Cell Analysis (PCA), President of Asia Pacific and Japan, Life Sciences Solutions, President of Life Technologies Japan, Vice President and General Manager of Primary and Stem Cell Systems and Vice President of Stem Cells and Regenerative Medicine. Before joining Life Technologies, Joydeep worked at McKinsey & Company, serving clients primarily in the pharmaceutical industry but also in the medical products, chemical, and technology industries in the U.S., Europe, Asia and Latin America.
Ph.D., Scientific Director, UC Santa Cruz Genomics Institute, University of California, Santa Cruz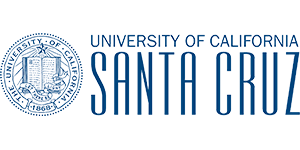 Biography
David Haussler develops new statistical and algorithmic methods to explore the molecular function, evolution, and disease process in the human genome, integrating comparative and high-throughput genomics data to study gene structure, function, and regulation. He recently co-founded the Treehouse Childhood Cancer Project to enable international comparison of childhood cancer genomes, and is a co-founder of the Global Alliance for Genomics and Health (GA4GH), a coalition of the top research, health care, and disease advocacy organizations that have taken the first steps to standardize and enable secure sharing of genomic and clinical data.
Ph.D., Chief Commercial Officer, Illumina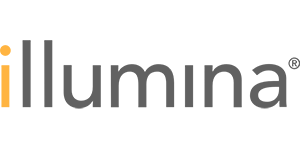 Biography
Mark Van Oene is responsible for the development and implementation of the company's commercial strategy and is responsible for world-wide sales, services and marketing. Van Oene was previously Illumina's Senior Vice President of the Americas region and subsequently named interim Chief Commercial Officer in late 2016. Van Oene joined Illumina in 2006 as Regional Account Manager for Canada. In 2008, he assumed the role of Senior Director of Sales for the Americas and was promoted to Vice President with responsibility for global sales in 2012. In early 2014, Van Oene was named the General Manager for the Americas region, advancing to Senior Vice President in April 2016. Prior to Illumina, Van Oene was Director, Genotyping Services for Ellipsis Biotherapeutics. Van Oene earned a B.S. in biochemistry from Western University and was a Ph.D. candidate at the University of Toronto in Molecular and Medical Genetics.