M.D., Ph.D., Associate Professor-in-Residence, David Geffen School of Medicine, UCLA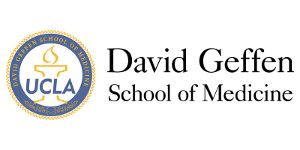 Biography
Dr. Ladapo is a physician and health policy researcher whose primary research interests include assessing the cost-effectiveness of diagnostic and therapeutic technologies and reducing the population burden of cardiovascular disease. He graduated from Wake Forest University and received his MD from Harvard Medical School and his PhD in Health Policy from Harvard Graduate School of Arts and Sciences. Dr. Ladapo's research program, funded by the NHLBI, NIMHD, and RWJF, focuses on (1) patient-centered approaches to improving the health of individuals evaluated for cardiovascular disease, and (2) behavioral economic interventions to promote sustainable cardiovascular health, including among adults with HIV. He also leads the health economic evaluation of multiple NIH-funded trials. His national honors include the Daniel Ford Award for health services and outcomes research, and he was also a regular columnist for the Harvard Focus during medical school and residency, where he discussed his ward experiences and health policy issues.
Session Abstract – PMWC 2019 Silicon Valley
Session Synopsis: The integration of multiple 'omics' technologies will allow us to gain a more complete picture of the constituents and mechanisms of various diseases including cardiovascular disease. This session will touch upon various "omics" technologies – genomics, transcriptomics, proteomics, and microbiomics – and their applications to uncover the complexity in cardiovascular disease mechanism and progression.