Ph.D., Senior Vice President of Research and Development, NanoString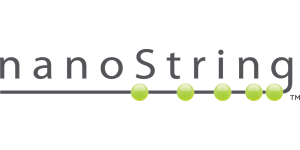 Biography
Joseph M. Beechem, Ph.D. has served as Senior Vice President of Research and Development since April 2012. Prior to joining our company, Dr. Beechem held various positions at Life Technologies, a publicly-traded biotechnology tools company, most recently as Vice President, Head of Advanced Sequencing and Head of Global Sequencing Chemistry, Biochemistry and Biophysics from January 2010 to April 2012. From December 2007 to December 2012, he served as Chief Technology Officer of Life Technologies. During his career at Life Technologies, he led the design and development of multiple genetic analysis technologies, the latest advanced SOLiD sequencing technology and the single molecule nano-DNA sequencing technology. Prior to joining Life Technologies, Dr. Beechem was Chief Scientific Officer at Invitrogen, a publicly-traded biotechnology company that acquired Applied Biosystems in November 2008 to form Life Technologies, from August 2003 to December 2007 and Director of Biosciences at Molecular Probes, a biotechnology company acquired by Invitrogen in 2003, from August 2000 to August 2003. Prior to his industry experience, Dr. Beechem led an NIH-funded research laboratory for 11 years as a tenured associate professor at Vanderbilt University. He has authored or co-authored more than 100 peer-reviewed papers in diverse fields such as biomathematics, physics, chemistry, physiology, spectroscopy, diagnostics and biology. Dr. Beechem is also named on nearly 40 U.S. patents or patent applications and has served on a number of editorial and scientific advisory boards. He received a B.S. in Chemistry and Biology from Northern Kentucky University and a Ph.D. in Biophysics from The Johns Hopkins University.
Clinical & Research Tools Showcase: NanoString
NanoString (NASDAQ: NSTG) is a provider of life science tools for translational research and molecular diagnostics.
Ultra-High-Plex Digital Spatial Profiling of RNA and Proteins
Digital Spatial Profiling (DSP) is a non-destructive method for high-plex spatial profiling of proteins and RNA, using oligonucleotide detection technologies with unlimited multiplexing capability, yielding spatial context to the field of molecular profiling.