Head of Consumer Strategy, Binx Health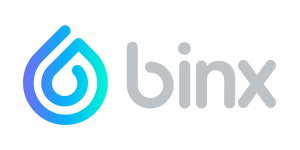 Biography
Jessica Lavoie is head of consumer strategy at Binx Health, Inc., a company that's creating new categories of healthcare solutions that delivers STI testing to where people need it most. With its proprietary, desktop, PCR-based point-of-care testing platforms and consumer mobile offerings, the company is redefining "convenient health" for the modern consumer. With a key focus on customer centricity, Jessica leads the strategy behind developing a deep understanding of customer needs and behaviors to provide data-driven approaches to maximize the value of those customers. Prior to binx, Jessica has spent the majority of her career in integrated advertising agencies, creating results-focused marketing plans to both B2B and B2C organizations. During this time, she successfully launched several new brands and products. Jessica earned her B.S. in Communications at Suffolk University.
Clinical Dx Showcase: Binx Health
Binx health is creating new categories of healthcare solutions that deliver on-demand testing to people where they need it most.
The Benefits Of Customer Centricity In Healthcare
Join Jessica in understanding why creating a customer-centric business strategy is so important in healthcare organizations today. While sales-centric approaches are very effective, it's the customer-centric approach that yields high-quality products, lasting relationships, and repeat business.