MBA, CEO and Co-Founder, Ariel Precision Medicine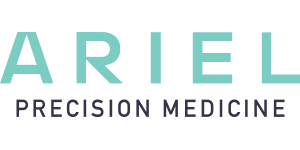 Biography
Ms. Gibson is CEO and Co-Founder of Ariel Precision Medicine, a health technology solutions company enabling the early diagnosis and targeted management of complex chronic disorders. She lead the development, and commercial launch of Ariel's proprietary disease management system, Celeste, and PancreasDx®, the first comprehensive test for pancreatitis and CFTR related disorders. Ms. Gibson has focused on working with multiple stakeholders including establishing partnerships with National Pancreas Foundation, therapeutic discovery with Mission Cure and various pharmaceutical companies. Ms. Gibson served as Chief Commercial officer of Ariel Precision Medicine until 2016, leveraging her broad healthcare experience, after working in Sales and Medical Marketing with Purdue and Shionogi Inc. and in biotech with GeneWiz. Prior to industry she worked in research at the University of Pittsburgh, with the Center for Emergency Medicine and Cancer Institute.
AI & Data Sciences Showcase: Ariel Precision Medicine
Ariel Precision Medicine is creating health technology solutions to enable the early diagnosis and clinical management of complex chronic disorders.
Precision Medicine Tools For Complex Chronic Disease
Many chronic health conditions present with the same symptoms but are caused by different mechanisms. New clinical tools are needed to provide insight into the unique environment, lifestyle and genetics of each patient, and enable earlier diagnosis, long-term prognosis and targeted management.