MBBS, Medical Oncologist, Senior Lecturer, Macquarie University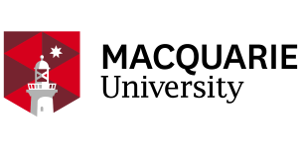 Biography
Dr Jenny Lee is a medical oncologist and the clinical lead at the Precision Cancer Therapy Laboratory, led by Professor Helen Rizos. Her current research focuses on circulating biomarkers and immunotherapy response, with recent publications in Annals of Oncology and JAMA oncology. Her other research areas include the development of predictive models of melanoma recurrence in patients who have undergone curative surgery in stage III melanoma and discovering mechanisms of treatment resistance to immune checkpoint inhibitors. She completed her medical degree at the University of New South Wales and undertook her specialist medical oncology training at Westmead Hospital in Sydney. When she is not seeing patients or slaving away in the laboratory, she can be found at the gym or relaxing by the beach.
Session Abstract – PMWC 2019 Silicon Valley
Session Synopsis: Due to their potential for severe adverse effects, it is essential to determine at the earliest time possible who is actually benefiting from universal or personalized immunotherapy (predicted via biomarkers like PDL1, MSI and TMB) or whether it needs to be adjusted or stopped. This session will focus on this complementary monitoring strategy.