MBA, Executive Director of the Collective Impact Forum, FSG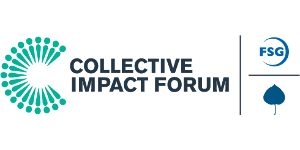 Biography
Jennifer Splansky Juster is Executive Director of the fielding-building initiative the Collective Impact Forum, and is a Director in FSG's San Francisco office. Over the course of her career, Jennifer has worked with a range of foundations, nonprofits, government agencies, and corporations across sectors on issues of strategy, evaluation, and program design. She is one of FSG's leaders in collective impact field building, has worked on multiple collective impact engagements, designed training opportunities for collective impact practitioners, and frequently speaks on the topic. Jennifer is also a member of FSG's Education & Youth and US Health impact areas. Jennifer's career began with the Triage Consulting Group, where she worked with hospitals to improve their revenue cycle management, business office processes, and managed care contract negotiations. Jennifer holds an M.B.A. from Northwestern University's Kellogg School of Management, and a B.A. in Human Biology from Stanford University.
Session Abstract – PMWC 2019 Silicon Valley
Session Synopsis: The "collective impact" movement has resulted in successful collaborations in the social sector as it brought together various stakeholders within an ecosystem to help remedy some of the most urgent problems. This multi-stakeholder panel – patient, payor, regulator, and venture representatives – will dissect this model and review its potential application for the precision medicine sector to understand what is required to create an ecosystem of shared value within PM, what obstacles need to be overcome, and what structure is needed to enable effective collaboration to reach common goals.