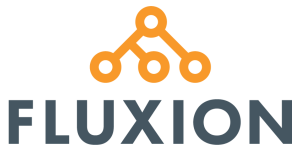 Biography
Jeff is a founder of multiple companies that have developed novel products in drug discovery, drug delivery, and diagnostics. Prior to Fluxion, Jeff served as President and CEO of Eksigent Technologies (acquired by Danaher), a leading supplier of microfluidic platforms for bio-analytical and medical device applications. Currently Jeff focuses on development and commercialization of Fluxion's liquid biopsy solutions, including ERASE-Seq for ultra-sensitive somatic variant detection of liquid biopsy samples. Jeff attended Cornell University (ChemE) and Harvard Business School.
Liquid Biopsy Showcase: Fluxion Biosciences
Fluxion's ERASE-Seq liquid biopsy solutions are revolutionizing how cancer is detected and treated.
ERASE-Seq: Ultra-Sensitive Liquid Biopsy NGS Without Barcodes
Liquid biopsies present the "needle in a haystack" problem; the relative abundance of cancer DNA in blood is extremely low and difficult to detect by NGS. ERASE-Seq solves this through a statistically-powered method that eliminates sequencing noise without the need for molecular barcodes.