CEO and Founder, American Gene Technologies™ (AGT)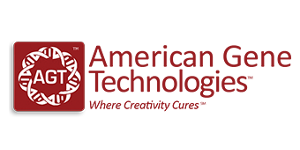 Biography
Jeff Galvin is the CEO and Founder of American Gene Technologies™ (AGT). He earned his BA degree in Economics from Harvard in 1981 and has more than 30 years of business and entrepreneurial experience including founder or executive positions at a variety of Silicon Valley startups. Several of his companies were taken public and/or sold to public companies, including one in the medical-technology arena that was sold to Varian, the leading maker of linear accelerators used in cancer therapy. Following his startup experience, he retired to become an Angel Investor in real estate and high tech. He came out of retirement to found and fund AGT after meeting Roscoe Brady at NIH.
Emerging Therapeutics Showcase: American Gene Technologies™ (AGT)
AGT is a gene and cell therapeutics company which expects its patented lead candidate for an HIV cure to enter the clinic in 2019.
Gene Therapy: The Cost and Efficacy Revolution
Gene and cell therapy allows directed development of drug candidates through deterministic use of genetic constructs designed against specific pathways in a highly targeted manner. This highly efficacious modality limits side effects and lowers development costs and timeframes substantially.