Ph.D., M.Sc., Sr. Director, Translational Oncology Lead, Global Product Development – Oncology, Pfizer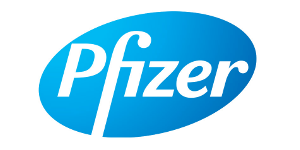 Biography
Jean-Francois Martini is currently Sr. Director, Translational Oncology Lead, Global Product Development-Oncology, Pfizer, La Jolla, California. He leads and/or oversees the translational strategy for palbociclib (breast cancer and other tumors); sunitinib and axitinib (RCC); crizotinib, and lorlatinib (lung cancer). He also leads the cross functional efforts in the area of liquid biopsy/cfDNA analysis (represents Pfizer as part of Blood Profiling Atlas-Cancer) and is the Pfizer board of director for the WIN consortium. He has over 18 years of biotech and pharma industry experience in pharmacology and clinical translational sciences, and is author/coauthor of over 30 scientific publications. He obtained his PhD in Biochemistry and Molecular Biology from University of Paris XI, France. He was previously Sr. Director, Translational Medicine, at Exelixis, California, where is contributed to the approval of cobimetinib and cabozantinib.
Session Abstract – PMWC 2019 Silicon Valley
Session Synopsis: Over the last few years, there has been extraordinary progress in Next-Generation Sequencing and with that we see genetic testing are now increasingly being used for the screening and diagnosis of both cancer and non-cancer conditions. This session will dive into specifics around cancer testing, where it is headed, applications, concerns, and opportunities.