M.S., Head of Data Science, Komodo Health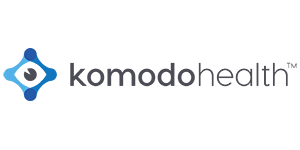 Biography
Jason Prestinario is the Head of Data Science at Komodo Health. He oversees the data curation, exploration, and algorithm development / machine learning that powers Komodo Health's entity resolution, linkages, recommendations, advanced targeting and prediction engine. Collectively these data science capabilities help create the understanding and insights that help drive actions that create efficiency and value in the healthcare ecosystem. Prior to Komodo Health Jason spent four years helping grow Palantir's commercial analytics and data science capabilities. Jason holds a B.S. and M.S. from Stanford University.
Talk
AI and Data Sciences Showcase: Novel Algorithmic Approaches to Identifying Patients with Rare/Under-diagnosed Diseases and Their Treating Providers
Rare and under-diagnosed diseases are a massive source of inefficiency and unmet disease burden in the healthcare world. Providers often do not know when and where to test for these diseases, and as a result, patients are under-diagnosed or misdiagnosed and not treated with the appropriate care. Komodo Health has developed advanced machine learning algorithms to identify who these patients are and which providers to engage with. Billions of healthcare transactions in a world-class healthcare map are used to accomplish this goal. Learn about the data and techniques that are powering the battle against misdiagnosis.