M.D., Vice president and Chief Clinical Officer, Anthem National Accounts, Anthem Inc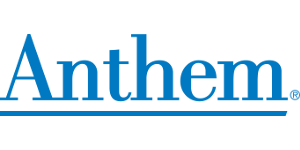 Biography
Dr. Jannifer Harper is vice president and chief clinical officer, Anthem National Accounts, Anthem Inc. In this role, she is responsible for developing and delivering ANA clinical strategy for large national customers as well as leading ANA clinical operations and clinical product implementation functions for over seven million lives. Prior to Joining Anthem, Dr. Harper served as Florida Blue's vice president and chief medical officer where she was responsible for the development of the overarching clinical strategy for Florida Blue and leading clinical activities including care management, health promotions and wellness, pharmacy, quality, and clinical retail health initiatives. Dr. Harper has also held leadership roles as regional vice president, national medical director for Anthem/WellPoint; chief of medicine, Kaiser Permanente; vice president and regional medical director, CIGNA; medical director, the Medical Group of Ohio and Ohio Health Group; vice president and associate chief of medical officer of University Hospitals Case Medical Center of Cleveland; and, clinical assistant professor of medicine at Case Western Reserve University School of Medicine, where she received her medical degree. Dr. Harper is a member of the American Association of Physician Leadership, the American College of Physicians, the CWRU School of Medicine Alumni Board, and the Georgia Chapter of the American Lung Association Board of Directors. She is board certified in internal medicine and holds a Certified Physician Executive (CPE) designation from the Certifying Commission in Medical Management.
Session Abstract – PMWC 2019 Silicon Valley
Session Synopsis: As of today, there is a definite lack of concrete and consistent reimbursement methodologies in support of precision medicine, especially when it comes to genetic testing. It is time to start formulating plans and proposals, and to put a framework or guidelines in place to arrive at a common ground. This panel, with various representatives from across health care includes health care providers, health care system operators, payors, and testing services providers, will kick-start this much needed conversation.