Ph.D., Chief Business Officer, ImaginAb, Inc.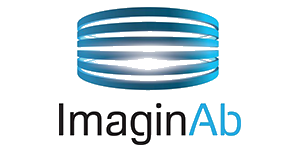 Biography
Ivan Plavec, Ph.D. is a Chief Business Officer at ImaginAb, an immuno-oncology company developing imaging agents for precision medicine. His previous roles include president and founder of Ascellna Life Science Group, a consulting firm supporting life science companies with innovative technologies and products, senior research positions at Novartis and Systemix, and executive and business development positions at BioSeek and Asterand. Dr. Plavec is an author on over thirty peer-reviewed publications, has filed numerous patents and has a track record of scientific accomplishments and broad scientific experience in drug discovery, gene therapy, immunology, and oncology. He holds a Ph.D. in Molecular Biology from the University of Zürich, Switzerland.
Immunotherapy Showcase: ImaginAb
ImaginAb Inc. is an immuno-oncology company developing imaging agents for precision medicine. ImaginAb engineers antibody fragments called minibodies that maintain the specificity of full-length antibodies while remaining inert in the body. Used with widely available PET scan technology, these minibodies illuminate high-value molecular targets, providing physicians with a whole-body picture of immune activity.
Accelerating Immuno-Oncology Through Imaging Immune System
We have developed a minibody [89Zr-Df-IAB22M2C] for non-invasive imaging of CD8 T cells in immuno-oncology patients using PET/CT. Our recent clinical study indicates the potential of CD8 imaging to provide insights in the mechanisms of immunotherapy and predict treatment responses.