M.D., MBA, CEO, RubrYc Therapeutics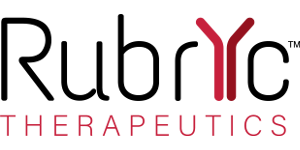 Biography
Dr. Bright is an entrepreneurial Stanford-trained physician with a robust track-record building shareholder value and delivering transactional success. Isaac started his post-graduate school career with Medtronic Corporate Development in 2006. He became Director of Business Development for Medtronic Neuromodulation in 2008. Dr. Bright became VP of Corporate Development at QuantaLife in 2009 and drove the Company's financing and strategic initiatives through the successful trade-sale to Bio-Rad Laboratories in 2011. Isaac joined Merieux Developement in 2012, as the firm's only American Partner. Isaac served briefly as VP, Corporate Development at Synthetic Biologics, Inc. in 2016, prior to supporting Muse bio's $23M Series B Preferred Equity financing in early 2017. Dr. Bright joined HealthTell as Chief Business Officer in April 2017, and drove the Company's merger with PatientsLikeMe and iCarbonX, concomitant with the spin-out of RubrYc Therapeutics Inc., in April 2018.
Immunotherapy Showcase: RubrYc Therapeutics Inc.
RubrYc Therapeutics is discovering novel medicines for oncology and autoimmune diseases, using its proprietary Interface Discovery Engine.
Re-Writing the Rules for Biotherapeutic Discovery
RubrYc Therapeutics has developed the Interface Discovery Engine, the proprietary operating system the Company uses to make better choices in drug discovery. RubrYc is focused on advancing oncology and autoimmune therapeutic campaigns to pre-clinical PoC in 2019.