Ph.D., SVP Research and Strategy, Medable Inc.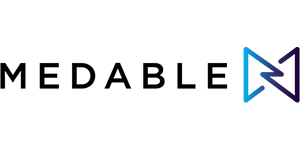 Biography
My work focuses on improving the survivorship experience by addressing persistent disparities and disconnects in care through collaborative projects that use innovative methods and technology to connect patients' clinical teams and care partners. Specific projects I've led were the first to query short and long-term survivors regarding care and psychosocial and health information needs, daily life impacts and more. This work provided foundational information to improve the survivorship trajectory and create sustainable cost efficient health care solutions. It also documented that new paradigms to empower individuals to engage more in their own care and health are essential. My background in interdisciplinary studies and technology for clinical impact combined with ten years of experience reviewing clinical trials as a member of the Stanford Scientific Review Committee have helped shape my perspective. I'm enthusiastic about harnessing the direct-to-patient approach for impactful work.
Clinical & Research Tools Showcase: Medable Inc.
Medable provides a cloud-based end-to-end platform with tools so patients, healthcare providers, and pharmaceutical companies can work as a team.
Enabling Direct To Patient Solutions
How can we harness technology to deliver better health care and improve human health? Can we, within the clinical work flow, transform the clinical and research experience through?