Ph.D, SVP of Global Strategy, T-Cure Bioscience, Inc.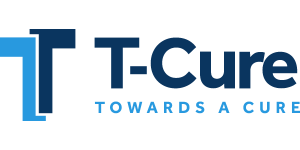 Biography
Dr. Ying has over 25 years pharmaceutical experience in oncology drug R&D, regulatory submission, clinical studies, and in starting and building biotech start-ups. He received his PhD at Stanford University in Cancer Biology Program, completed his post doctoral training with Drs. Nicholas Restifo and Steven Rosenberg at the US National Cancer Institute. He became a principal investigator at Maxine Dunitz Neurosurgical Institute (affiliated with UCLA), where he oversaw a clinical laboratory conducting Dendritic Cell Vaccine trials for malignant brain tumor. He joined Berlex Biosciences (R&D arm of Schering A.G.) as a project leader in cancer research department, then joined Monogram Biosciences, a personalized medicine company that developed biomarkers for selection of patients for novel targeted drugs. In 2010, Dr. Ying co-founded Immunnova, a biotech company focused on dendritic cell vaccines and antigen-specific T cells. He was awarded grand champion in a national entrepreneurs contest in Jiangsu. He has consulted for several early or late-stage biotech companies in the field of cancer immunotherapy, including HRYZ (Dendritic cell vaccines), Sanpower Group/Dendreon and SinoBioway. He was the key technical expert in an international M&A team that completed the acquisition of Dendreon by Sanpower group (0.9 billion dollars), acquisition of China Life Science in Hong Kong. Currently he is SVP of global strategy at T-Cure Bioscience. He received Advanced Certificate in Regulatory Affairs USFDA in 2007.
Immunotherapy Showcase: T-Cure Bioscience, Inc.
T-Cure was established by a scientific team who were trained in Dr. Steven Rosenberg's laboratory at US National Cancer Institute. Our focus is on isolating with our proprietary iSORT platform high avidity T-Cell Receptors (TCR) that can be used to engineer a patient's T-Cells to recognize and kill cancer. Our lead TCR-T product 800TCR-T is currently in a phase I study lead by Dr. Childs at NCI. We are pleased to announce current openings for director/associate director and Scientists on our research and development team.