JR., M.D., Professor, Division Chief, Stanford University Medical Center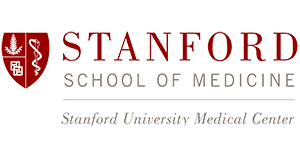 Biography
Dr. George W. Sledge, Jr., M.D. is Professor and Chief of Medical Oncology at Stanford University Medical Center. Dr. Sledge served as a Ballve-Lantero Professor of Oncology of Medicine and Pathology of Indiana University School of Medicine. He served as Co-Director of the breast cancer program at the Indiana University Cancer Center, where he was a Professor of Medicine and Pathology at the Indiana University Simon Cancer Center. Dr. Sledge specializes in the study and treatment of breast cancer and directed the first large, nationwide study on the use of paclitaxel to treat advanced breast cancer. His recent research focuses on novel biologic treatments for breast cancer. He served as a Professor of Indiana University Cancer Center Breast Cancer Program. He has also served as the chair of ASCO's Education Committee, as a member of the Department of Defense Breast Cancer Research Program's Integration Panel, as a member of the Food and Drug Administration's Oncology Drug Advisory Committee (ODAC), and as a member of the External Advisory Committee for The Cancer Genome Atlas (TCGA) project. Dr. Sledge was awarded the Hope Funds for Cancer Research 2013 Award of 'Excellence for Medicine'. He holds a B.A. from the University of Wisconsin and an M.D. from Tulane University.
Session Abstract – PMWC 2019 Silicon Valley
Session Synopsis: Over the past decade, the oncology community has witnessed major advances in the understanding of cancer biology and major breakthroughs in several different therapeutic areas, from solid tumors to hematological malignancies. As knowledge evolves and new targets emerge, clinical and translational research need to adapt to a rapidly changing environment to effectively translate novel concepts into sustainable and accessible therapeutic options for cancer patients. Clinical trial design in immuno-oncology, biomarker-oriented drug development paths, statistical design and endpoint selection, challenges in the design and conduct of personalized medicine clinical trials, risk-based monitoring, financing and reimbursement, as well as best operational practices are all crucial for success.