Ph.D., Director, Stanford Clinical Genomics Service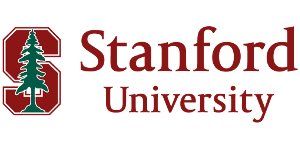 Biography
Born and raised in Scotland, Euan Angus Ashley graduated with 1st class Honors in Physiology and Medicine from the University of Glasgow. He completed medical residency and a PhD in molecular cardiology at the University of Oxford before moving to Stanford University where he trained in cardiology and advanced heart failure joining the faculty in 2006. His group is focused on the application of genomics to medicine. In 2010, he led the team that carried out the first clinical interpretation of a human genome. The paper published in the Lancet was the focus of over 300 news stories, became one of the most cited articles in clinical medicine that year, and is currently featured in the Genome Exhibition at the Smithsonian in DC. The team extended the approach in 2011 to a family of four and now routinely apply genome sequencing to the diagnosis of patients at Stanford hospital where Dr Ashley directs the Clinical Genome Service and the Center for Inherited Cardiovascular Disease. Dr Ashley is a recipient of the National Innovation Award from the American Heart Association (AHA) and a National Institutes of Health (NIH) Director's New Innovator Award. He is a Principal Investigator of the Myocardial Applied Genomics Network (MAGnet), a member of the leadership group of the AHA Council on Functional Genomics, and a member of the Institute of Medicine (IOM) of the National Academy of Sciences Roundtable on Translating Genomic-Based Research for Health. He is a peer reviewer for the NIH and the AHA as well as journals including Nature, the New England Journal of Medicine, the Lancet and the Journal of Clinical Investigation,. He is co-founder of, and advisor to, Personalis, Inc, a Menlo Park based genetic diagnostics company.
Session Abstract – PMWC 2019 Silicon Valley
Session Synopsis: The All of Us Program is a national initiative to transform medical care. This fully launched Research Program will collect a series of samples for the one million participants and will engage more than 100 national organizations to carry out participant registration, sample collection, and data analysis as part of the program. This session will dive into the overall program strategy; how the data is used for research purpose; how the program intends to share its data and make it accessible to further research; how the program will ensure data privacy; and what impact the initiative will have on research, precision medicine, and disease treatment and prevention.