MBA, Executive Director, Cancer Commons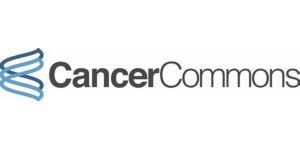 Biography
Erika joined Cancer Commons in 2016 as one of Silicon Valley's only nonprofits focused on serving cancer patients globally through aligning incentives around the patient to produce better outcomes. In Erika's role as Executive Director, she is responsible for overseeing the growth of Cancer Commons and operations. Today, Cancer Commons is one of the leading cancer knowledge networks. The network brings together the world's top cancer experts, advisors, pharma, oncologists and super-patient groups all focused on delivering the best treatment option to each person with cancer, at scale globally. Before joining Cancer Com-mons, Erika took time to start a family here in the Bay Area after working abroad in Europe as a strategic management consultant in the Strategic Information Technology Practice in AT Kearney. She then moved into a leadership role with Wunderman, a global digital agen-cy and CRM company, headquartered in New York with 200 offices in 70 markets. Erika earned her bachelor's degree from the University of California San Diego where she double majored in Political Science and Economics and received her International MBA from SDA Bocconi in Milan, Italy, one of the most prestigious business schools in the world. Erika is fluent in three languages, a mother of three, and is committed to helping the lives of others while making an impact on the organizations she serves.
AI and Data Sciences Showcase: Cancer Commons
Cancer Commons is a nonprofit network of patients, physicians, and scientists from many disciplines. We identify the knowledge needed to get the best possible outcomes and continuously refine it based on clinical results and breaking research.
Bridging Cancer Research And Clinical Care
Non-profit Cancer Commons has created a 'Virtual Trial' (VT) network that continuously learns from the clinical experiences of all patients, on all treatments, all the time. Each pa-tient's treatment regimen is adaptively planned to optimize their individual outcome. The VTBs share treatment recommendations and rationales with each other and with leading academic cancer centers. Individual treatment plans are prospectively coordinated across all patients in the network to maximize collective learning.