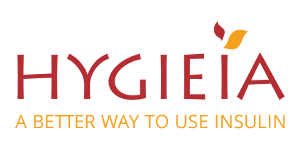 Biography
Eran Bashan co-founded Hygieia in 2008 and has been leading the company since. Hygieia pioneered the use of personalized and precise medicine for insulin dosing. Its d-Nav(R) Insulin Guidance Service is a prime example of how advanced algorithms revolutionized a 100-yr old drug therapy dramatically improving the lives of people living with diabetes, improving outcomes and reducing costs of care. Prior to Hygieia, Eran managed R&D at OTM Technologies, a startup company focusing on unique optical sensor applications. Prior to OTM, Eran was with Elbit Systems (NASDAQ:ESLT). Earlier in his career, he also spent several years as a lecturer. Eran started his career in the military as a field officer where he was a Company commander in the Armor Corps. Eran holds a PhD in Electrical Engineering from the University of Michigan.
AI and Data Science Showcase: Hygieia
Hygieia is a digital therapeutics company dedicated to improving and simplifying insulin management.
Using Precision Medicine to Transform Outcomes of Insulin Therapy
Over 70% of insulin users are not reaching treatment goals, despite insulin's unlimited potential to bring any elevated sugar-level into a healthy range. Hygieia uses AI to automate insulin titration, relieve a clinical bottleneck, and transform therapy outcomes to a resounding success.