MSc, NGS Product Manager, LifeMap Sciences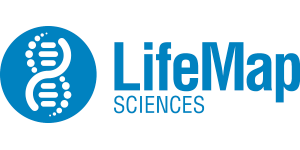 Biography
Dvir brings more than 15 years of experience in genomics, bioinformatics and molecular genetics. At LifeMap Sciences he oversees the development of innovative tools for annotation, analysis, interpretation and reporting for clinical genetics data. Dvir leads the development of the flagship product TGex, the knowledge-driven NGS analysis platform and also guides the strategy for the development and maintenance of the GeneCards Knowledgebase and the premium tools in the GeneCards Suite. Dvir holds an MSc in Cell Biology from Tel-Aviv University and prior to his current position, he served as team leader of genomic research at Compugen, metagenomics analyst at Kyowa Hakko, and a scientist at the Molecular Genetics Department at the Weizmann Institute of Science. He is also co-founder and CEO of Toldot Genetics, Ltd., an Israeli based company providing NGS analysis services which has partnered with LifeMap.
Clinical & Research Tools Showcase: LifeMap Sciences
LifeMap Sciences offers leading clinical diagnostic solutions for NGS data based on the GeneCardsSuite Knowledgebase.
TGex: WGS Structural Variation Interpretation Powered By GeneCards
TGex is a powerful clinical interpretation platform powered by GeneCards. We will demonstrate TGex's WGS data evidence-driven interpretation workflow in patients with rare genetic disorders, cancer predisposition and others, including analysis of structural variations and regulatory regions.