Ph.D., Founder & President, KIT Bio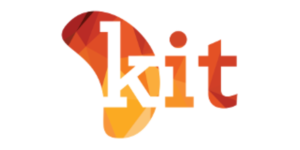 Biography
Drew Watson is Co-founder and President of KIT Bio Inc., a medical device company developing affordable, point-of-care tests that enable quantitative measurement of biomarkers for the early detection and lifetime monitoring of kidney disease. Dr. Watson is a highly accomplished senior executive, entrepreneur and recognized leader in the fields of biostatistics, machine learning and computational biology. Dr. Watson has held senior advisory and executive positions at multiple therapeutic and molecular device companies, including CellMax Life, Genomic Health, Adaptive Biotechnologies, Telomere Diagnostics, Incyte Pharmaceuticals, and Chiron Corporation. Dr. Watson has been instrumental in the clinical development of well-known diagnostic tests in infectious disease and oncology, including Oncotype DX, and has published extensively in the area of biostatistics, oncology clinical research, genomics, and personalized medicine. Dr Watson is an inventor and holder of numerous key U.S. patents in genomics, algorithm development, and personalized medicine.
Clinical Dx Showcase: KIT Bio, Inc.
KIT Bio is developing medical devices for broad deployment to support personalized kidney disease management with quantitative diagnostic systems.
Kidney Disease Management: A Novel System For Quantitative Assessment
In the Kidney Disease field, weak biomarkers that limit personalization and complicate drug development have slowed medical innovation. At KIT Bio, we are developing a simple, accurate and affordable system to support serial tracking of patients with impaired renal function to address this problem.